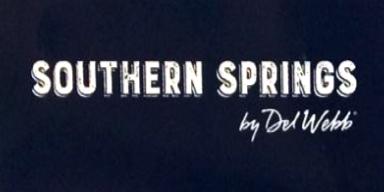 Continuing to be the largest group of real estate buyers is the buyers over 50 years old, we now have 2 large generations full over 50 – the Boomers and the Silent Generation – with the GI generation moving on and the Gen-Xers moving in. This explains the high demand for age-restricted communities. The 55+ age-restricted communities are where the government has given an exemption the Fair Housing category of Familial Status, and allowed the community to regulate how long small and adult children can live in the community. Each community has its own restrictions so a savvy buyer will read the HOA documents before purchasing in this community. The Del Webb communities are the largest, organized Active Adult communities, and they provide housing with a great selection of activities. The new one in Spring Hill is a great place to live in with a vibrant community around it as a plus! Many of the Del Webb buyers want to live near their grandkids, and the location of Southern Springs Del Webb is perfect for that. It is very close to and convenient to the Williamson County towns.
Many of those who are looking for a community for active adults are now living in an "empty nest". The children have moved out, and the Del Webb residents tend to like the social events and opportunities, as well as the low maintenance living. Homes for active adults feature mostly one-level living, no-step entries, plus, the interior doorways are wide enough to accommodate a wheelchair, should it ever be necessary. Exterior maintenance is performed by the homeowner's association, so that's one less thing to worry about. While it is true that one's current home can be renovated to have the same features, (except for the magic of not having to fuss about exterior maintenance) it also makes sense to live in a home that is intentionally planned and constructed to accommodate the needs of active, mature adults.
The amenities of the Del Webb communities are known throughout the country, which is certainly one of the reasons why it is a top choice. These include a clubhouse, tennis and pickleball courts, an indoor pool, and an outdoor resort-style pool. Some great additions to these are the ones nearby in the Spring Hill community. Those who love to play golf can look forward to taking their talents to Kings Creek Golf Course. Spring Hill and Thompson's Station have active parks and recreation programs with a lot of activities for Del Webb residents too!

I have visited the community, and the floor plans are open with attractive outdoor spaces. The upgrades inside the house are just want buyers want now. It is conveniently located just off Saturn Parkway, just south of the Williamson County line. Call Monica Neubauer for more information. She is a Senior Real Estate Specialist, and specializes in helping buyers with new construction.
Check out this blog about new construction homes too.